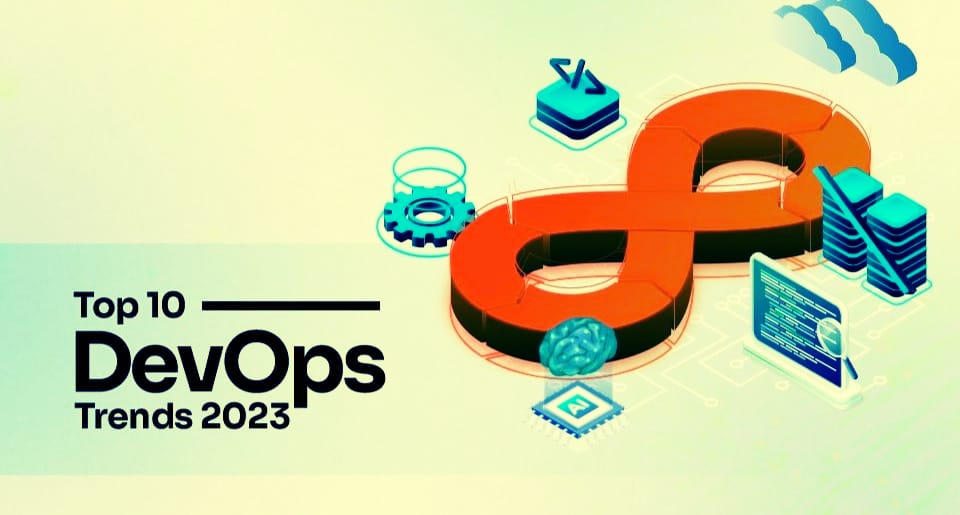 DevOps Trends To Watch for in 2023
Do you know about DevOps Trends?
DevOps is a hybrid of software Development and Operations for confederating people and technology. It is majorly exploited in application planning, development, delivery, and operations.
Amongst all the admirable trends that we have experienced in the modern age, DevOps is one of them. DevOps has now become a house Name among the top efficient Agile frameworks.
All the vigorous organizations are embracing DevOps Methodology to facilitate their operational efficiency to obtain rapid and satisfactory results.
In a modern technological world, organizations are quite aware of trendy technological services for modernizing the environment.
So here we are going to, walk through the top DevOps Trends to watch for in 2023.
Top DevOps Trends 2023
If you wand your company to grow faster then you need to incorporate the DevOps Framework as it dresses up the overall work efficiency of the organization.
You can get trained In DevOps By opting an online training in DevOps.
Now we should watch for the latest trends in DevOps 2023.
DevSecOps
One of the top trending trends in 2023 will be DevSecOps. It is developed from DevOps.
DevSecOps retrains security inflicted between Development and operations. DevSecOps is a software development technique that blends all the security components in every development phase until you reach the developed a solution.
DevSecOps Methodology mixes security into CI/CD Pipeline and enables the development teams to take care of the significant protection troubles at DevOps momentum.
Serverless Computing
Serverless Computing is surely going to be an enormous possibility in 2023 as it can quickly recast the operation process of IT Companies.
If you are one of those, who have already adopted the DevOps Approach or going to introduce it to your enterprise then you must choose Serverless computing.
Why serverless computing?
Serverless computing enables DevOps teams to eradicate the risk and troubles associated with pipeline management. Moreover, it alleviates them to concentrate on development and deployment.
AI-Driven
According to the experts, AI-Driven can be the future of DevOps. In the coming days, artificial intelligence might replace the human mind as a tool for computing and analyzing.
It will revolutionize the development, delivery, and management of applications because human can't deal with that extensive amount of data and computation mandated for everyday operations.
Low Code Application
Low Code applications will become trendy in 2023. Low-code platforms are incredible tools when it's about stretching out the benefits of DevOps and Agile.
Several organizations have already rotated to low-code application development as it speeds up the development method without intricacies.
GitOps
GitOps Is also added to the top DevOps trends for 2023. GitOps is an evolving version of 'Infra as code' and DevOps best practices that are used for app development, collaboration, version control, and I/CD Tools.
GitOps is Popular as a code-based infrastructure and operational process. It's the latest expansion to the DevOps Workflow that facilitates teams to regulate and automate the infrastructure.
Site Reliability Engineering (SRE)
Another latest trend for DevOps in 2023 is Site Reliability Engineering known as SRE. It is the next level in the deployment of DevOps.
SRE is a significant strategy to enable high availability, promising digitalized customer experiences, and high dependability for the coming DevOps Trends. It also plays a part in fulfilling internal service-level goals and Service Level Agreements.
Multi-Cloud Environments
DevOps Along with other Multi-Cloud environments fulfil each other requirements and also share an identical relationship.
Concurrently, they provide advantages and worth to each other while upgrading productivity. Nevertheless, several businesses have well-established DevOps pipelines but still they require a multi-cloud arrangement. It's going to be another popular trend in the year 2023.
Chaos Engineering
Chaos Engineering deciphers the complicatedness that DevOps has to deal with in the coming phase. The integration of Chaos Engineering with DevOps procedures might assist teams to construct a solid application to reinforce the requirement of businesses.
In the year 2023, Chaos Engineering will be on top in the trends of DevOps. It alleviates enterprise to mitigate security threats, lowers maintenance costs, empower teams, and provides more profound perspicuity into working applications.
Observability
Observability is another popular trend in DevOps. The process of observability comprises software tools that Enable Dev and Ops teams to gather, correlate, log and analyze data. Additionally, it consists of a methodology to assist teams.
With Observability, The extended amounts of data from a disseminated application to gain real-time insights.
IAC ( Infrastructure as a Code)
IAC can be slated as the Biggest trend of 2023 in DevOps. Infrastructure as a Code is a trend that helps in managing and supplying infrastructure via industrialization. It doesn't use a manual approach to provide infrastructure.
IAC is a rudimentary DevOps best method to put on constant monitoring and virtualization testing of the underlying code. This code guides the development and management of your infrastructure.
Conclusion
In 2023, DevOps will formulate further and completely impact the IT sector. All the new businesses will adopt DevOps technologies.
I've mentioned the top DevOps trends in this article that are going to help organizations to rush beyond automation. The enterprise can focus on high-quality deliverables.
I hope this article helps you understand the upcoming DevOps Trends.
Keep reading..!!