Dell EMC Training & Certification Courses
$"
$"
Dell EMC Training & Certification Courses
In India, only MeeshaSoftware is recognized as a Dell EMC Training & Certification Courses organization. Courses taught by Dell EMC are recognized as legitimate by the vendor. Dell EMC training can help you learn a wide range of corporate data storage capabilities, including VNX Storage and development. There are a wide variety of certification courses available from Dell EMC, such as Symmetrix Business Continuity Management, Symmetrix Configuration Management with FAST VP, Dell EMC Avamar Administration, Installation, and Configuration, Dell EMC Data Domain System Administration, Dell EMC NetWorker Administration for UNIX and Microsoft Windows, VNX Unified Storage Deployment and Management, Data Science and Big Data Analytics, and many more. Each of MeeshaSoftware, Dell EMC courses are aligned with one of Dell EMC's many respected credentials.
Who should take the Dell EMC Training & Certification Courses?
Experts in Data Science and Cloud Architecture
Administrators of Cloud and Storage Services
Architects of the Technology
Engineers Working on Cloud Platforms
Engineers in Charge of Implementation
Developers of Application Programs
Proven Professional Certification Program offered by Dell EMC:
Your expertise in making changes a reality, meeting corporate objectives, and staying ahead of the competition may be shown by passing the exams required for the Dell EMC Proven Professional Certification Program.
The following are some of the benefits that are connected with the program:
The program focuses on developing technologies that are adaptable to a variety of different IT settings.
A comprehensive understanding of Dell EMC's hardware, software, and solutions may be obtained via role-based training.
Candidates get training in cutting-edge information technology with an emphasis on evolving operational, commercial, and financial models that facilitate simple collaboration across businesses.
The Following Are Functions of Certification:
Certifications are selected by a person based on their interest in the job function or product/technology family that is linked with such certifications.
The following are the various functions:
Certifications are available at the associate and technology levels, and they include topics such as cloud computing, data storage, data protection, data science, and infrastructure security. Other certificates at the associate level teach skills in areas such as converged infrastructure, server administration, and networking.
Designing, If you choose this function, you will be able to gain the abilities necessary to evaluate and design Cloud Computing solutions as well as infrastructure. Certifications in Cloud computing, Data Storage, Data Protection, and Converged Infrastructure are among the available options among the linked certifications.
Deploy is a function that helps you to acquire the skills necessary to create and implement plans that are dependable and resilient to guarantee a high degree of performance. These are the certifications that are connected with this function: Hybrid Cloud, Data Storage, Data Protection, Converged Infrastructure, Software-Defined Infrastructure, Networking, and Servers.
Learn to utilize and manage the infrastructure solutions offered by Dell EMC to improve your company's operations. Certifications in Hybrid Cloud, Data Storage, Data Protection, Converged Infrastructure, Software-defined Infrastructure, Networking, and Servers are among the connected certifications.
Support is a role that provides you with the opportunity to improve your abilities in the areas of installing, maintaining, and troubleshooting Dell EMC products, technologies, and solutions. Data Storage, Scale-Out Storage, Networking, and Servers are some of the technologies that are linked with this concept.
Different Levels of Certification:
There are four different skill tiers available for certification with Dell.
The Dell EMC Certified Associate (DECA) certification offers expertise at an introductory or fundamental level.
DECS stands for Dell EMC Certified Specialist and it teaches both role-specific and general technological abilities.
The Dell EMC Certified Expert (DECE) credential ensures that the holder has advanced knowledge and expertise in a variety of technologies.
You may become a subject matter expert in complicated situations and many technologies by earning your Dell EMC Certified Master (DECM) certification.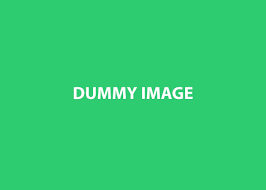 Course Features
8756 Views
"
" Lectures
Popular