IBM FlashSystem Fundamentals
$:
$:
IBM FlashSystem Fundamentals Course Overview



Take the IBM-approved 1-day FlashSystem Fundamentals training course from MeeshaSoftware.The solutions offered by IBM FlashSystem are intended to assist businesses in enhancing their performance while simultaneously lowering their needs for floor space, cooling, power consumption, and server sprawl. In the end, all of this may help customers save money, increase performance, and put more money into innovation. The IBM FlashSystem family may assist you in regaining command of your storage, making the most of the data you already have, and managing your information technology infrastructure in a manner that is much more akin to cloud computing.
The fundamentals of flash storage systems, more especially the offerings that IBM has in this space, will be the focus of this training session.
Target Audience:
This class is perfect for those who:
Anyone who is evaluating flash storage and preparing to implement solutions would benefit from this.
Technical IBM staff.

employees involved in business partner technical matters.

Consultants and architects of information technology.
Objectives of Learning:
After successfully completing this IBM FlashSystem Fundamentals Course, participants will be able to:
Show that you have a working knowledge of flash storage from a technological point of view.

Provide a synopsis of the advantages that the IBM FlashCore technology offers.

Become familiar with all of IBM's flash storage solutions and the advantages they provide.

Describe in brief how the IBM FlashSystem products and Spectrum Virtualize architectures compare and contrast.

Show that you are able to access and interact with the graphical user interface of an IBM Spectrum Virtualize FlashSystem Summarize the many types of applications that can be run on each of the FlashSystem products.
There is limited availability of this program, it may take up to three weeks to get everything up.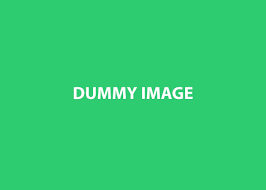 Course Features
7677 Views
:
: Lectures
Popular