VMware vSphere: Install, Configure, Manage [V7]
$1600
$1299
VMware vSphere: Install, Configure, Manage [V7] Certification Training Course
This course, entitled VMware vSphere ,Install, Configure, Manage [V7], is intended to provide you with the knowledge and skills necessary to successfully VMware vSphere: Install, Configure, Manage [V7]. You will learn how to deploy VMware vSphere components through a combination of lectures and hands-on labs. You will also learn how to create and manage virtual machines, use VMware vCenter Server to manage resources, and use VMware High Availability and VMware Fault Tolerance to help proteyour virtual machines.
Course Prerequisites:
Certification in VMware vSphere Install, Configure, Manage [V7] requires the following of participants:
A thorough comprehension of computer system management using Linux and Windows operating systems.
Certification Training on the Key Features of VMware vSphere, Including How to Install, Configure, and Manage It:
Certification training for managing VMware vSphere installs, configurations, and management conducted by an instructor.
In order to get a head start on your preparations, you should get access to a preview of the VMware vSphere Install, Configure, and Manage course.
Professional teachers with expertise in VMware vSphere located all around the world.
Accredited content for the VMware vSphere Install, Configure, and Manage v7 course, developed by subject matter experts (SMEs).
Learners may access training materials for VMware vSphere, which are supplied by a Premier VMware Training provider.
certificate of completion for the VMware vSphere training that was received after the program.
This VMware vSphere training is offered in a total of four distinct learning styles for students to choose from.
Training in VMware vSphere Install, Configure, and Manage is offered in more than one hundred locations worldwide.
Who is eligible to participate in the CKA Certification Training?
Training for the VMware vSphere Install, Configure, and Manage certification may be advantageous for a variety of job areas, including the following:
System Engineers.
Administrators of computer systems
professionals that are interested in learning more about how VMware vSphere may be implemented inside a business.
Individuals working in the professional world who are getting ready to take the VMware vSphere Install, Configure, and Manage certification test.
Goals of Instruction:
The VMware vSphere Install, Configure, and Manage training course has the following goals for its students:
The definition of an SDDC (Software-defined data center).
Familiarity with VMware Skyline and its features and advantages.
Tutorial on setting up an ESXi host.
Realizing which parts of the IT infrastructure use vSphere.
Familiarity with utilizing VMware vSphere Client for inventory management and configuration on vCenter Server.
Use of vSphere switches in the construction of virtual networks.
Work with VMware vSphere vMotion to control and move virtual machines.
Controlling the full vSphere lifecycle, including managing vSphere clusters, and more.
Insights into why you should pick meesha software for your VMware vSphere Install, Configure, and Manage Certification Training:
Training for the internationally recognized VMware vSphere Install, Configure, and Manage certification exam, available in four distinct formats.
Get your hands on VMware vSphere reading materials before meeting with a VMware pro for training.
Premier VMware Training Partner provides VMware vSphere Install, Configure, and Manage certification training.
Exam preparation exercises for the VMware vSphere certification are made available to students.
Certified VMware vSphere instructors and VMware and meeshasoftware study materials guarantee success on the certification test.
Training in VMware vSphere Install, Configure, and Manage is offered to students for either 4 or 8 hours each day, Monday through Friday and Saturday and Sunday.
Business organizations may tailor their VMware vSphere instruction to better suit their personnel's needs and the specifics of their operations.
Participate in a learning community comprised of IT administrators from companies all around the globe that are managing their VMware vSphere environments in the same way.
VMware vSphere Install, Configure, Manage Exam Format
| | |
| --- | --- |
| Exam Name | VMware vSphere Install, Configure, Manage |
| Exam Cost | USD 250 |
| Exam Format | Multiple Choice Questions and Single Questions |
| Total Questions | 70 Questions |
| Exam Duration | 115 Minutes |
| Languages | English |
| Testing Center | Pearson Value |
After completion of this lesson, you will have gained:
Course Intro:
We will begin with brief introductions and discuss the course's structure.
Goals for the Training.
Software-Defined Data Center (vSphere) and Its Necessary Prerequisites:
Describe some of the fundamental ideas behind virtualization.
Provide an explanation of vSphere's role in cloud computing and the software-defined data center.
Define the roles that CPUs, memory, networks, and storage play in vSphere.
Be familiar with the vCenter Server and ESXi host systems' respective graphical user interfaces.
Give an overview of the structure of an ESXi host.
To alter settings on an ESXi host, you must use the DCUI.
Learn to create and manage a secure user account on an ESXi host.
Put in place an ESXi server.
For ESXi host configuration, use the VMware Host ClientTM.
Virtual Machines::
Making and setting up a virtual computer is called provisioning.
Justify why it's so crucial that you use VMware ToolsTM.
To get started using VMware, just download and install the necessary tools.
Find out what components make up a virtual machine.
Learn to identify VM parts.
Determine what kind of virtual hardware a VM can recognize.
Provide some examples of how containers might be useful.
Determine the various components of a storage system.
server vCenter:
The vCenter Server architecture has to be described.

Describe the interaction between ESXi hosts and vCenter Server.
Prepare a vCenter Server Appliance for use.
To administer the data stored in vCenter Server, use the vSphere Client.
Complement vCenter Server with a data center, some organizational objects, and some hosts.
vCenter Server's inventory items may be accessed by users with the help of roles and permissions.
Make a copy of the vCenter Server Appliance.
Keep an eye on the status of your appliances and any events happening on your vCenter Server.
If you want to keep your vCenter Server Appliance safe, you should use VMware vCenter Server® High Availability.
How to Set Up and Control a Virtual Network:
Explanation of the various virtual switch connection types.

Set up traffic shaping, load balancing, and security on your virtual switches.
Distributed switches in vSphere vs. conventional switches.
Virtual Storage Setup and Administration:
Learn to recognize the various storage protocols and media.
Learn about iSCSI, NFS, and Fibre Channel storage options for ESXi hosts.
VMFS and NFS datastores may be built and managed.
Multipathing is used to connect several storage devices, such as iSCSI, NFS, and Fibre Channel.
Determine what makes up a VMware vSANTM setup.
Management of Virtual Machines:
Build new VMs quickly using cloning and template-based deployment.
Create, edit, and control virtual machines.
Build a repository of useful material and use it to rapidly provide new virtual machines.
Create a new virtual machine with the specifications you want.
Transfer data with vSphere vMotion and vSphere Storage vMotion.
Please explain the vMotion compatibility improvement known as Enhanced vMotion.
Synchronize and manage images of virtual machines.
Learn more about VMware vSphere® ReplicationTM and how it may benefit your business.
Provide an overview of how VMware vSphere® Storage APIs - Data Protection may help your business.
Resource Management and Monitoring:
Discuss the ideas of CPU and memory in an environment that is virtualized.
Explain what we mean when we say that a resource has been overcommitted.
Explain how you can minimize the computer's processing time and memory footprint.
Track how much of a certain resource is being used with the use of different technologies.
Make and utilize alerts to notify others of happenings.
Clusters in vSphere:
Define the role of a vSphere DRS cluster in a virtualized environment.
Make a DRS cluster in vSphere.
Keep an eye on the vSphere cluster settings.
Provide a description of the ways in which a vSphere environment may be made highly accessible.
Please elucidate the structure of vSphere High Availability.
Manage a vSphere HA cluster once it has been configured.
Learn more about VMware vSphere® Fault Tolerance and how it works.
System for Managing the Entire Life Cycle of vSphere Environments:
Please do not underestimate the significance of vCenter Server Update Planner.
Walk me through the inner workings of VMware vSphere® Lifecycle ManagerTM.
Explain how baselines are used to upgrade ESXi hosts.
Make sure your ESXi hosts are all up to snuff by comparing them to a cluster image.
Instructions for upgrading VMware Tools and virtual machine hardware should be provided.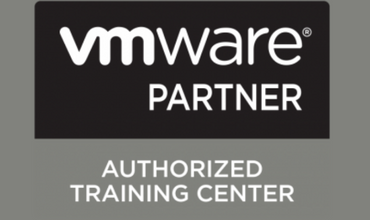 Course Features
689 Views
40 Hours
5/10 Lectures
Popular